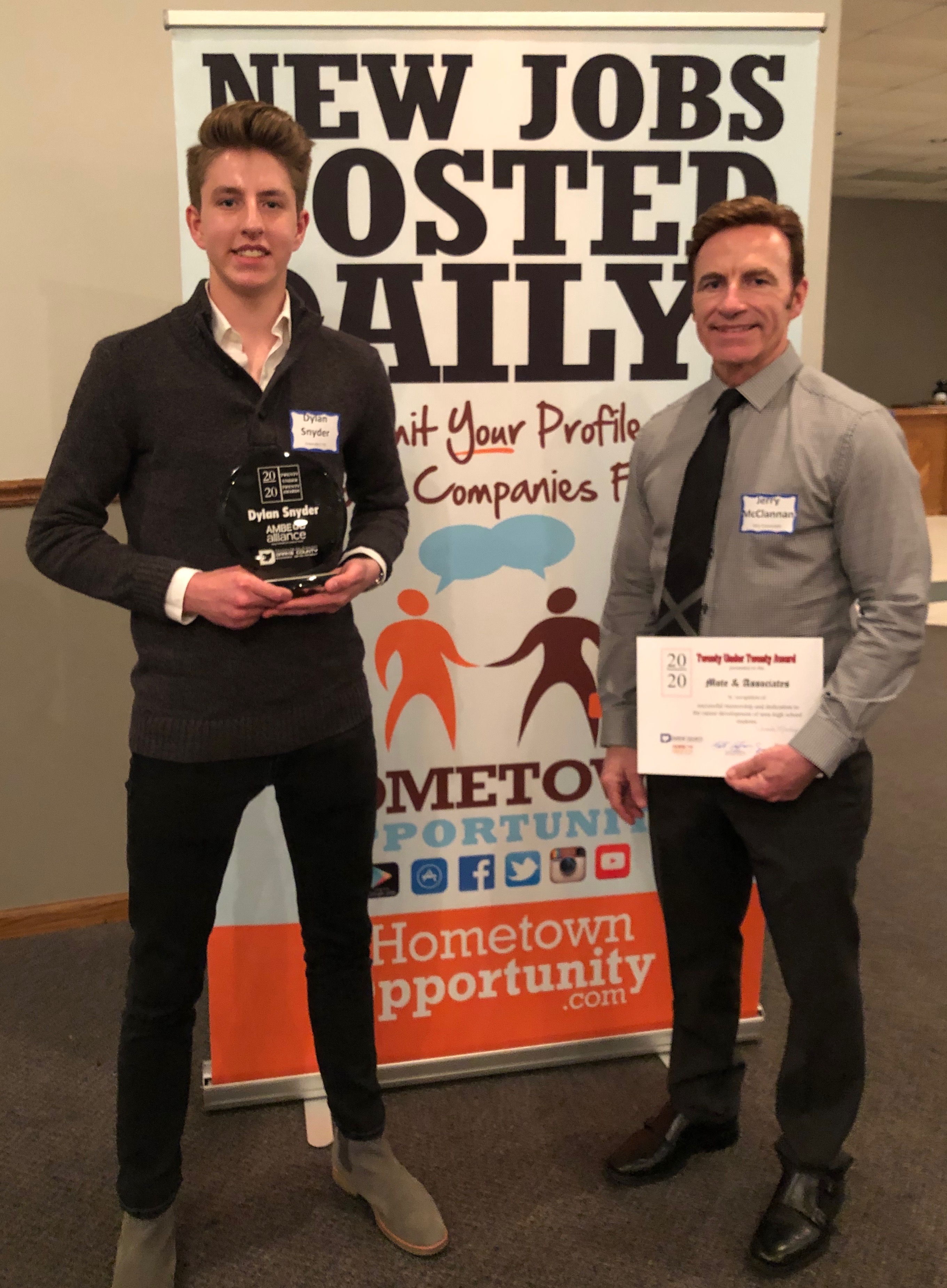 Dylan Snyder, our high school intern received a 20 Under 20 Award at the annual Awards Banquet held on April 24, 2019 at Romer's Catering in St. Henry. The 20 Under 20 Awards are given for the purpose of giving recognition to Darke, Mercer, and Auglaize County students, schools, and businesses who work collaboratively in the training and/or career development for individuals under the age of 20. Since Mote & Associates encouraged and directed this opportunity for Dylan, our firm was also honored at the banquet, as well.
Dylan Snyder joined our staff as a part-time intern in the December of 2018 working after school and as time permitted between athletic extra curricular activities. Dylan had been recommended to us as an intern by his teachers in the Greenville High School Career Technology Center Engineering Tech. Prep. class, Mr. Chris Sykes and Mr. Adam Eberwein.
Dylan is one of ±60 junior and senior students in the Engineering program at the Greenville CTC. He was elected president of his senior class in the program.