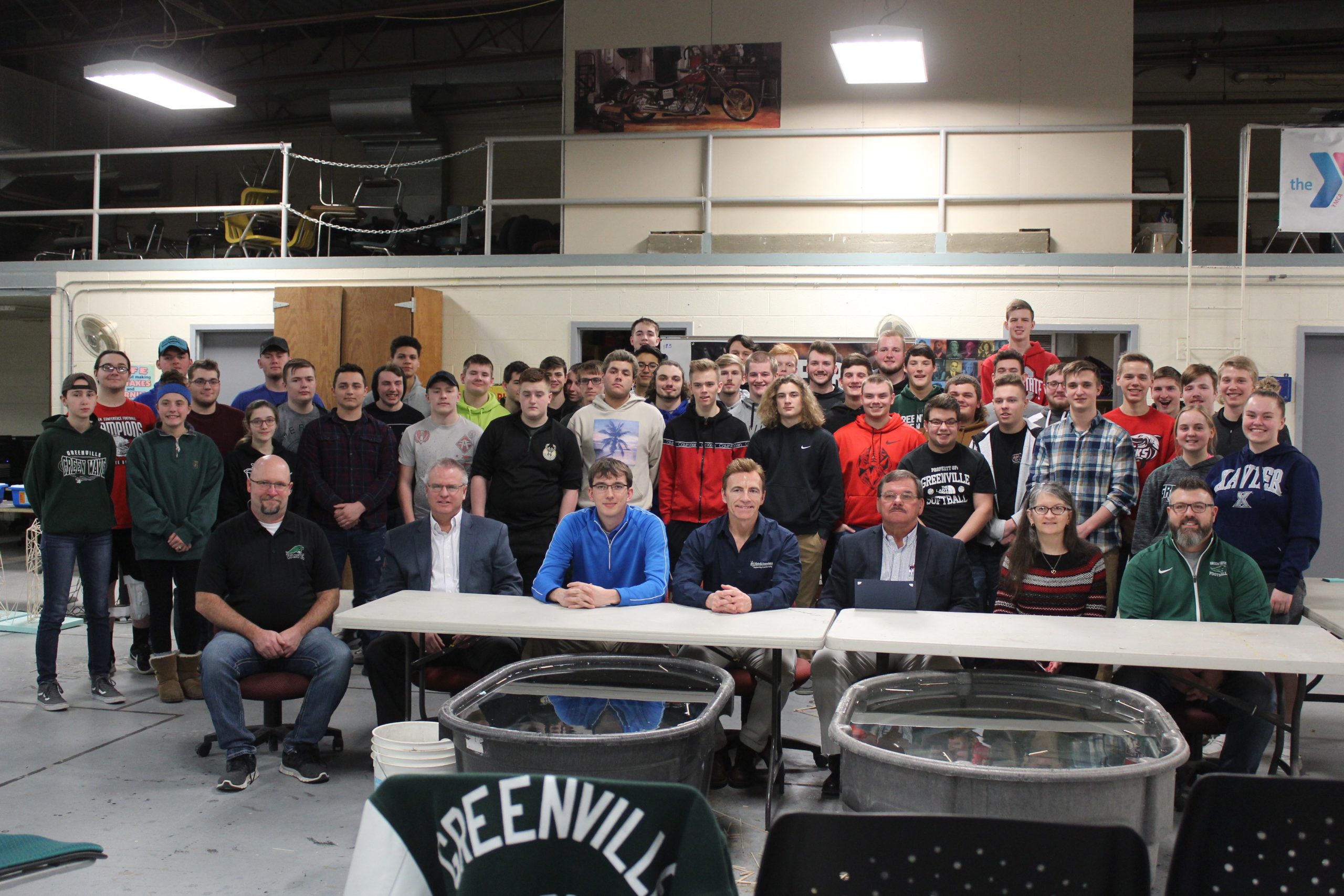 Engineering Tech Prep, Greenville High School – Floating Balsa Wood Gantry Frame Competition – February 21, 2020
The 12th annual competition partnering with Mote & Associates was held the week of February 16 – 22, 2020. The competition came to a close with each of the 16 teams made up of 49 Junior and Senior students presenting their gantry frames to the panel. Mote & Associates mentored the teams during class time earlier in the week. Construction of their gantry frames took place during school before the competition. This year's competition featured a new twist to the competition. The balsa wood gantry frames were built on floating Styrofoam platforms. Structures were placed in two pools of water and were built to support weight of sand in a bucket suspended from the frame between the two pools. The structures were subjected to weighted loading to determine the efficiency of the models based on weight held divided by weight of structure. The structure with the best efficiency was the winner.
The first place structure was constructed by Branson Leigeber, Foster Cole, and Chris Elliot.
The second place structure was constructed by Andrew Bonfiglio, Josh Galloway, and Dennis Forte.
The third place structure was constructed by Morgan Gilbert and McKenzie Glancy.
The winning teams will receive certificates and gifts from Mote & Associates.